Game Party
Because Halloween seemed too far away, Sessa decided
to throw another costume party. This one wasn't as big but was just
as fun. There were GREAT costumes and lots of Games (duh).
Alisa, the Green Mouse from Mouse trap won first prize, while Paw, and
Calin came in tied at a close second as the Black Knight (made out of
constructs, very cool) and Waldo. Good times.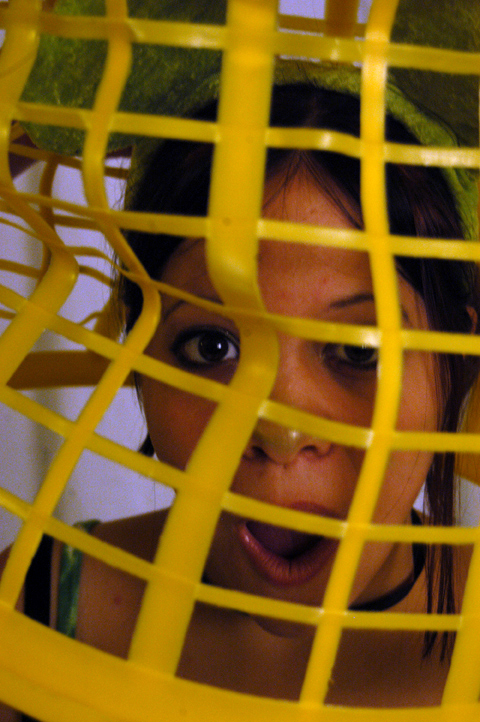 Check out the costumes and some of the other fun here!
Swami Cards
Like the dorks they are, at one point Calin and Paw thought,
"Wouldn't it be cool if we were our own magic cards?"
And way back in the day they attempted it with a cute little stamp
and very little motivation. Well, one year, much more recently
Paw and Pearl got ambitous,and the rest of the splitreflection gang
got themselves as cards for christmas.
And now you know.

THE GATHERING



Wedding Backyard
Calin and Sessa collaborated with Sessa's mom in her backyard all summer(2004)
See the adventure!
Construx Creations
Remember playing with K'nex and tinker toys when you were little?
So do we.
We're much bigger now though.
John's Spectacles

Mr. Man

The Knight

The Transformer

The AT-ST

The AT-AT
The Iron Giant

The Delorean

The Table

The Joust Birds

The Roller Coaster

The Russell Armor
Well, there are more projects to put up here, but we haven't taken pics yet. Here's a teaser on one of our newest projects. Can you tell what it is going to be?

Why Construx?

Because they build so BIG! The stuff for the AT-ST only cost me about 30$ on Ebay. With Legos, the AT-ST would have taken MUCH longer, cost ALOT more and would have required glue. Look at the Giant! None of our projects use glue. That way we can take em apart and put together something else. The DeLorean and the Tank both got sacrificed to start work on the new (super secret) project...

Where can I get some Construx?

Hm. Unfortunately, Fisher Price (and then Mattel) no longer makes Construx (they stopped in 1997, I think) so the best places to get more would be via garage sales, or via Ebay. Rarely, I have found hidden batches of Construx at Toys'R'Us... The only reliable place I can find Construx is on Ebay. Click HERE to begin your search.

LINKS to other Construx sites

Ken, Ben, Len, Glen, Den, Warren and Sven, a story about construx I found. =)
A construx gallery under construction. He's got a great suit of armor on there.
Ebay Construx Search
Toys of the Eighties, Construx
Another homage to Construx.
A really cool sounding exhibit plan. I'd be interested to find out more about this later.
Art
Yay! Drawins!

Art by Paw (as opposed to by hand?)

Art by Calin


Programming
From time to time we create things that are not only useful to us, but might be useful to YOU!
We use a wide variety of languages, such as Microsoft Visual Basic, C/C++, and perl.
Additionally we do some platform specific programming, like MUF and MPI for the muck.